The dashcam footage shows Sgt. Anthony Mannino stop his patrol auto on the right side of a busy highway, just behind where the young boy is running.
Dash cam from Sergeant Anthony Mannino's patrol vehicle shows him plucking a toddler from harm's way in Naperville, Illinois last month.
At one point, a large truck can be seen passing within a few feet of the child at a high rate of speed. Mannino parked his cruiser to block traffic, then ran to the little boy who was eventually reunited with his mother. However, the boy keeps running, forcing Mannino into a full sprint to catch up. "You're OK, you're OK", Mannino calmly tells the boy as he grabs him. The last comment heard in the dashcam footage is Mannino asking the child his name.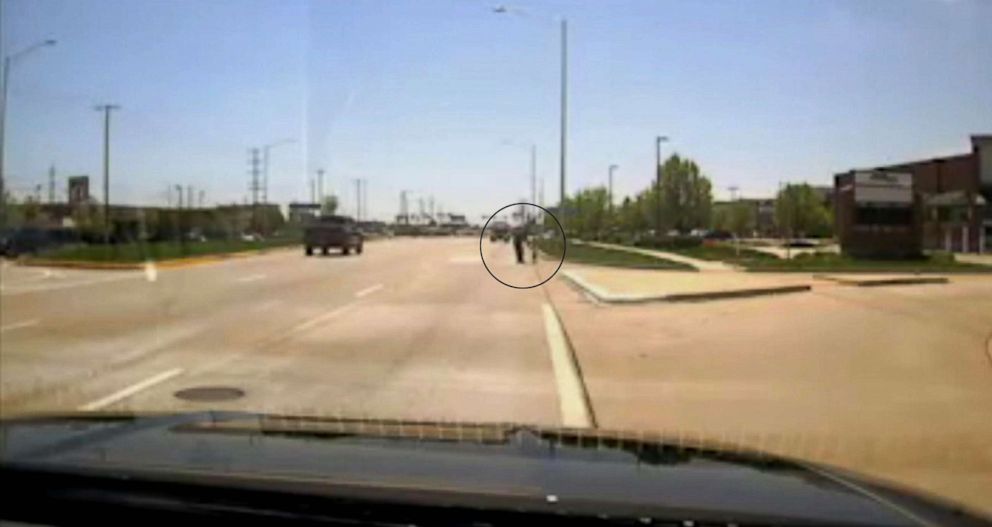 Naperville Police Department FacebookA Naperville Police office rescued a toddler alone on a busy road in Naperville Ill. May 2018
According to police, the toddler "escaped his mother's watchful eye" and left his home.
The department presented Sgt. Mannino on Thursday with their "Life Saving Award" for his actions. The child was out for only a matter of minutes before Mannino spotted him. Police ruled the incident an accident.