It appears Google isn't done making Gmail a lot more useful. Earlier Google updated its Gmail for desktop users; nearly everything was upgraded to a new level.
The swipe actions, that come as part of Gmail's updated version 8.5.20, will include the archive, delete, mark as read or unread, move to and snooze options, Android Police reported on 8 June.
The updates sound right as it will help you to customize your actions quickly over your emails. You'll now be able to swipe right or left on an email, but you'll have to enable these actions from the new Swipe actions menu.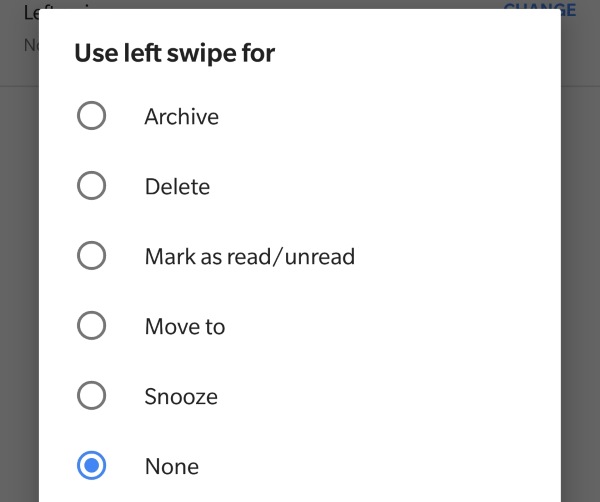 Gmail's' new swipe options aren't extremely feature-rich, to be sure, but they're sufficient enough to get certain things done. Previously, the swipe gesture only allows you to archive an email.
To customize the option, head into Gmail for Android's settings - general settings - swipe actions and choose what you'd like your swipe action to do.
As of now, this option is not available for iOS users of Gmail, but it is expected that very soon the company will launch an upgrade update for iOS users too. Are you happy to see this feature finally added to the mix?