Subtropical Storm Alberto is getting stronger as it nears land.
National Hurricane Center forecasters said that as of 11 a.m., the storm was about 130 miles (210 kilometers) southwest of Tampa.
Rick Scott declared a state of emergency in all 67 counties on Saturday in preparation for Subtropical Storm Alberto.
Alberto may strengthen slightly in the next several hours, but it looks like it has run out of time to transition to a fully tropical storm before it makes landfall around noon Monday on the Florida panhandle.
The expected impact on the Mississippi Coast has lessened, and the storm surge watch has been canceled for the three coastal counties.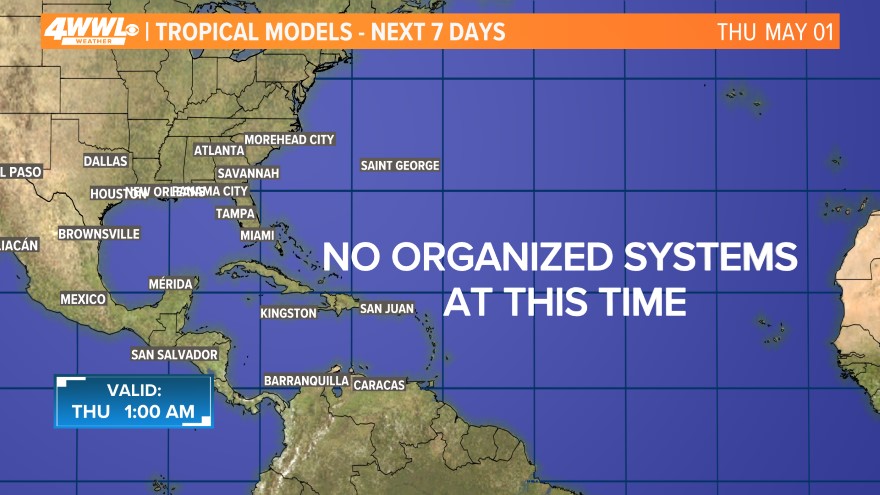 County emergency management officials say in addition to the windy conditions, Bay County is now expected to receive approximately 8 inches of rainfall and minimal storm surge making traveling unsafe. A tropical storm warning has been issued for the Dry Tortugas.
Cuba is expected to get as much as 15 inches of rain, the hurricane center said in an advisory Saturday, and the Florida Keys and South Florida could get as many as 10 inches. The tropical storm watch along the north-central Gulf Coast has been discontinued.
Landfall is most likely in the Florida Panhandle, maybe before sunrise near Apalachicola, or as late as the evening it were to take a more westward track to Pensacola. Water could reach up to 4 feet above ground in some areas if the peak surge occurs during high tide, the agency said on Facebook.
Cuba maintained its tropical storm watch for the province of Pinar del Rio, while Mexico cancelled its watch for the resort-dotted coast of the Yucatan peninsula, where the storm brought heavy rain. Along with heavy rains and high winds come rough seas and a threat of rip currents from Florida to Louisiana that can sweep swimmers out to sea.
A tropical storm watch is in effect for parts of MS and Alabama, meaning the conditions for a full storm are possible in the next 48 hours.