The bill, which seeks to supervise, monitor and coordinate the activities of civil society organisations (CSOs) and community-based organisations (CBOs), has been condemned by many Nigerians.
All speakers so far have demanded, "Kill the bill".
Amnesty said the bill is capable of "shrinking the freedom of Nigerians".
It also seeks to place upon the Federal Ministry of Interior, the regulatory power to approve any project to be carried out in the country, either by local NGOs or global donors.
The outspoken clergy and various civil society groups made their positions known yesterday at the public hearing organized by the House of Representatives committee on non-governmental organisations and global development partners on the controversial NGO bill.
The body of the CSOs, however, found the bill obnoxious and anti people, saying its passage would return the country to the era of tyranny and authoritarianism.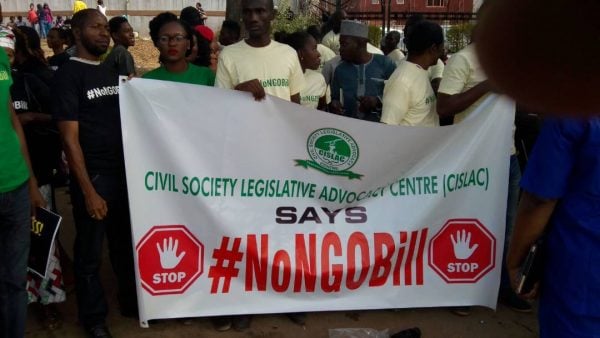 None of the persons who appeared before Nigerian lawmakers on Wednesday expressed support for the bill to regulate non-governmental organizations, NGOs.
"It's a draconian law, it is devilish, undemocratic and anti people. We won't take it", Dr. Ibuzor said.
Many of those who spoke at the public hearing were shocked at the action of the House of Representatives.
Udoh, urged every well meaning Nigerian of goodwill to lend their voices in condemning the bill by coming out in their large number for the public hearing slated for the December 13 - 14, 2017, and encourage the National Assembly to withdraw it from consideration; and also call on the president to protect the civic space of the Nigerian territory.
"The government has tried to make it sound like this "NGO bill" is just about restricting the freedom of NGOs, but a quick Google search shows the public outrage this bill has already caused. We stand to reject this bill and we won't give up", one of the leaders of CSO, Joseph Okon, told our reporter.